LINCOLN'S BIRTHDAY EDITION – 16th Edition Written & Edited by Bruce Clutcher, R.Ph., Senior Consultant, SSG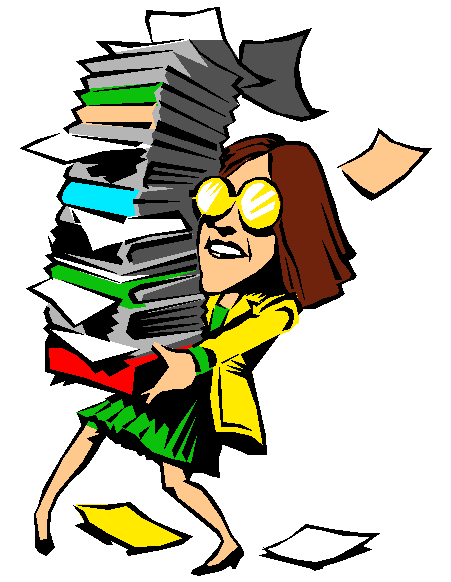 The latest customer memos for INVISION Pharmacy, Med/IV Charting and related areas are listed belo.:
#952 - 953 (March 29, 1996) Install Model Physician View Order Entry Enhancements - Medication/IV Order Enhancements - (4.96 SUP/96.2 SUT ) - enhancements have been made to support the following new features:

Change IV Method Type
Fractional Hour Frequency Support
Include/Exclude Order Comments in Print/Display MAR/IVAR
Print/Display Patient Orders Enhancements

#975 (June 17, 1996) Include/Exclude Medication/IV Comments On Charting Display - (7.96 SUP/96.4 SUT) - This enhancement allows the user to place Order Comments (3fields) on the MAR/IVAR Charting Display (CHPPOC10). Three-fields can be included/excluded based on a combination of valuation of %ORCI (similar to processing in Display/Print Orders CHPP0477), Order Comment Name and Order Department. The output is also similar to CHPPO477 processing, utilizing %ORCM. The order comment enhancement facilitates including important clinical information resulting from RTIF processing of an SMS Pharmacy transmission to INVISION. While developed because of the SMS Pharmacy interface utilization of 3fields, the enhancement is not limited to SMS Pharmacy interface users. INVISION only 3field processing is also supported.
#987 (July 12, 1996) Service Master NDDF Drug Allergy Update (11.96 SUP/96.4 SUT) - updates to PRCON for First DataBank's new drug allergy codes:

81 - Amphotericin B
82 - Desmopressin
83 - Atracurium and Related Isomers
84 - Omperazole, Lansoprazole
85 - Acyclovir, Valacyclovir
86 - Fenfluramine, Dexfenfluramine

#991 (July 12, 1996) SMS Pharmacy - INVISION Integrated Solution - (8.96 SUP/96.4 SUT) - initial release of the SMS Pharmacy to INVISION Med/IV Orders interface (Phase 1 and 2).
#F960913A (September 13, 1996) Physician's View Meds Browse Enhancement - (10.96 SUP/97.1 SUT) - an enhancement to the Meds Browse display selection pathway allowing the user to optionally list qualifying medication in ascending order by strength. Previously the pathway sorted the medications in Service Code order. The new field, %RXABSTR allows the following options: 0-do not sort by strength, 1-sort in ascending strength order and 2-sort in ascending strength order within dosage form.
#961011B (October 11, 1996) Online Initiation of Day-End Maintenance - (11.96 SUP/97.1 SUT) - Enables customers to initiate update maintenance to the Service Master, Room and Bed Master, and Resource Scheduling XTB Maintenance using an OAS pathway.
#Z961209A (December 9, 1996) SMS Pharmacy - INVISION Integration Solution - Second Release - (1.97 SUP/97.2 SUT) - The contents of the second release of the RTIF Med/IV Orders Interface includes:

Drug Master (DM) to Service Master (SM) synchronization - through the auto NDDF updates to the DM or single drug additions to the DM.
Auto updates to the clinical files: PRCON, PRTHR, PRRXF, PRRXH, PRRXJ and PRRXK.
Occurrence Status transfer to SMS Pharmacy. This will allow INVISION users to perform Med/IV Charting, and charge on chart on SMS Pharmacy.
Charging on SMS Pharmacy when performing INVISION's Miscellaneous Charge/Credit functions.
Please note, the auto NDDF synchronization for INVISION's SM and clinical files is only performed in the context of a stand-along SMS Pharmacy product. The auto NDDF update feature is not available for INVISION Pharmacy customers without SMS Pharmacy being used as the parent system. Also, see Customer Memo #991 above for initial features.

1. If you run an ad hoc and only get 31 days of past data, you may need to have the Unload Days for the SYSIN set higher. Model ad hoc Unload Days for the SYSIN are delivered as 31 days. You may want to set the Unload Days to at least as long as your purge criteria. To have the SYSIN changed, call Tech Support. They will open a ticket and change the value for you.

2. If you enter an open ended order, occurrences are generated 3-9 days into the future depending on the hospital setting in PRORP (PCORPOED). You should make sure the number of days in the future to generate occurrences is sufficiently long enough to cover any med/IV cart with a long future window. For example, if you normally pull a 72 hr weekend cart and a holiday falls on a Monday and you therefore need to pull a 96 hour cart, make sure PRORP is set to at least 4 to cover occurrences for the whole cart. The day end program that generates occurrences does so based on the prod version of PRDFQ. The job does not look at the test version. Be aware of this in case you enter orders with a new frequency only found at the test status of PRDFQ. The day end occurrence generation program will bomb out trying to find the frequency.

3. Challenge: one client supported an enteral feeding lab. Due to the stability of some of the admixtures, the contents of the liter bag had to be spit out into 2-6 smaller bags and hung over short intervals. The order was placed on INVISION with the liter portion representing one occurrence. Multiple labels were needed per occurrence to label the smaller bags. The number of labels per occurrence were determined at order entry on an order by order basis. Solution: The number of initial supply labels were easily accommodated using %RXNOLBL processing. The difficulty was storing the number of labels per occurrence so the batch IV processing would produce the desired number of labels. I borrowed C1299 (Rx DEA #) to hold the number of labels on the data file and forced the user to key in #labels for enterals rather than letting the '1' default. The number of labels needs to be DVAd in C1299#02 in enter order, eventually getting stored (and processed on the label) as C1299 by the IV batch programs.

4. %OMBEDID=1 must be in the AUDA for all visit create pathways to make all OP not in a bed process like inpatients for pharmacy orders (see March '94 - 9th Edition of the Rx-Pert). %OMBEDID=1 causes C0269 to be valued. Once C0269 gets valued, it never gets unvalued. However, we recently discovered that C0269 can get unvalued if %OMBEDID=1 is not valued in the patient status upgrade pathways (e.g. Register Preregister Patient, Verify Temporary or Verify Emergency patient function). If you have %OMBEDID=1 in the Preregister Patient function (valuing C0269) but later do not value %OMBEDID=1 in the Register Preregister Patient function, C0269 gets unvalued. Your pharmacy orders will go in as OP (i.e. 'take home') type orders and CHPPRX51 will not calculate #DU for meds or IV ingredients. Therefore, remember to value %OMBEDID=1 in all visit create and status upgrade pathways

5. Issue: You discontinue (D/C) an order with a future D/C D/T. The order correctly continues to show on the active display/print until the end of day on the D/C date (or until the D/C D/T < %SYS D/T if %ORDSDIS=1 in Display Orders). However, the Order Status is set to 'DISCONTD' and a 'D' shows in the display's priority column, confusing the end user. Solution: conditionally value %ORCNDSC='V-DISCON' in the D/C function, setting the Order Status to 'V-DISCON'. The active order display will show a 'V', although the detail will reveal a 'V-DISCON' future D/C order. The order will automatically drop off the active display when the D/C date (or date and time) has been reached.

6. In case your pharmacy customers wonder what happened to interaction code #159/841 (Insulin/Levothyroxin) - First DataBank removed the interaction pair four years ago because their clinical staff deemed the interaction 'not clinically relevant'.

RXPert Contents